Nuestra Misión y Visión
La misión de la Iglesia del Nazareno Restauración es hacer discípulos semejantes a Cristo alrededor del mundo.
Somos una Iglesia local de la Iglesia Del Nazareno. Una comunidad de gente que adora a Dios. 
Tenemos la visión  de ser como Jesús; haciendo discípulos semejantes a Cristo en las naciones. Nuestro lema es "Restaurados para restaurar" Jesucristo quienes El Señor de La Iglesia.
Equipo de Liderazgo:
Nuestro equipo esta conformado de personas….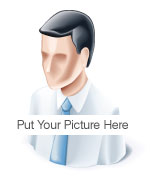 Rev. Salatiel Pimentel - Pastor
As the primary teaching pastor, Pastor Joe has a passion for carefully unpacking the truths of Scripture. He has served at  Community Bible Church for fifteen years. He and his wife have four children. Joe has ministered in over 20 countries and heads the board of Christian Publishing Inc. Joe is passionate out missionary work and has a heart for the poor.

Alex Marquez, Pastor de Jovenes
Pastor Fred's main responsibility is teaching the youth and leading children's program. Fred and his family served as missionaries in Southeast Asia field before coming to CBC. Fred has served on the mission board of Outreach International and holds 3 M.Div degrees from Westminster Theological Institute. He is passionate about teaching the youth. 
Cynthia Marquez, Ministro Licenciado
The Bible has a lot to say about music, and Pastor Tom's role is to lead the church's worship of God in a way that matches the character of God. Tom is an accomplished musician playing with numerous worship bands across the country. He work as producer and sound-engineer on many Dove award winning albums and is eager to share his gifts with the Church.
What we believe:
Please download our full doctrinal statement.